Welcome to Subaru of Georgetown
Whether you're investing in a new Subaru SUV in Georgetown, TX, because of the brand's reputation or you're keeping yours in top shape, our team at Subaru of Georgetown is with you every step of the way. We cater to the needs of our Austin Subaru customers, meaning you'll get our team's assistance for every automotive need.
New & Used Subaru Models Near Austin
The discovery of your perfect new Subaru SUV or car just north of the Austin city limits is something you can't recreate. Deciding to lease or buy a new Subaru Ascent is an exciting time in a driver's life, and we love to play our part. We carry a large selection of new Subaru models that our customers love to drive, including the Subaru Forester and Outback. These are two award-winning SUVs that continue to impress drivers from year to year, and with the longevity they can provide, you're sure to enjoy them for as long as you want.
Since Subaru models are known for excelling at being reliable and long-lasting, our selection of used cars for sale provides you with many of these vehicles for you to consider. You can find used Subaru WRX and Legacy models that have a wide range of features from a variety of model years and offer low mileage. You can find a great used Subaru Impreza on any budget, and since you know that shopping for a used Subaru SUV means you're getting a great value, you will be more excited to bring one home. We can also help you choose from used cars, trucks, and SUVs from Toyota, Honda, Hyundai, and more to find the ideal model that packs all the style and features you need to enjoy every mile. If you want a blend between used and new, consider our selection of Certified Pre-Owned Subaru SUVs for sale that offer great warranties and peace of mind with like-new features.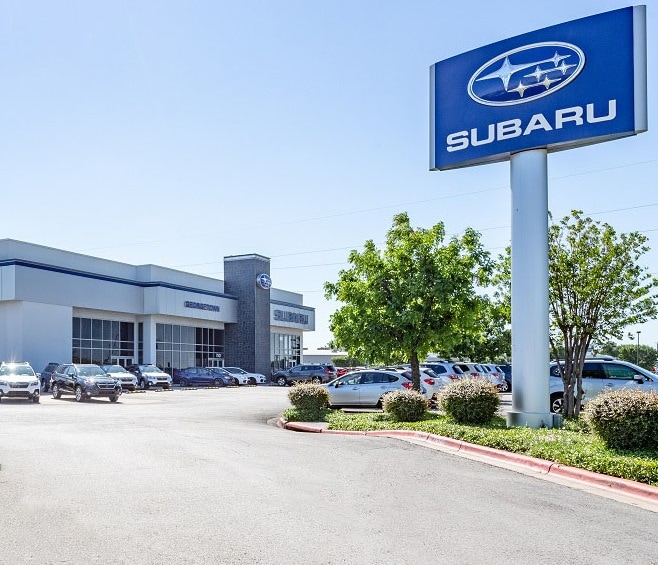 Subaru Financing and Lease Deals in Georgetown
Once you've spent time considering which Subaru SUV near Cedar Park and Leander fits you best, apply for financing on our website. You can discover your perfect price range in minutes based on your credit score and how much your current ride is worth in trade. You'll get to be prepared with the right down payment in little time and understand what price range you can afford. Our financing team will help you discover the right Subaru lease or loan terms that fit your lifestyle, and we'll get you competitive rates that suit your budget.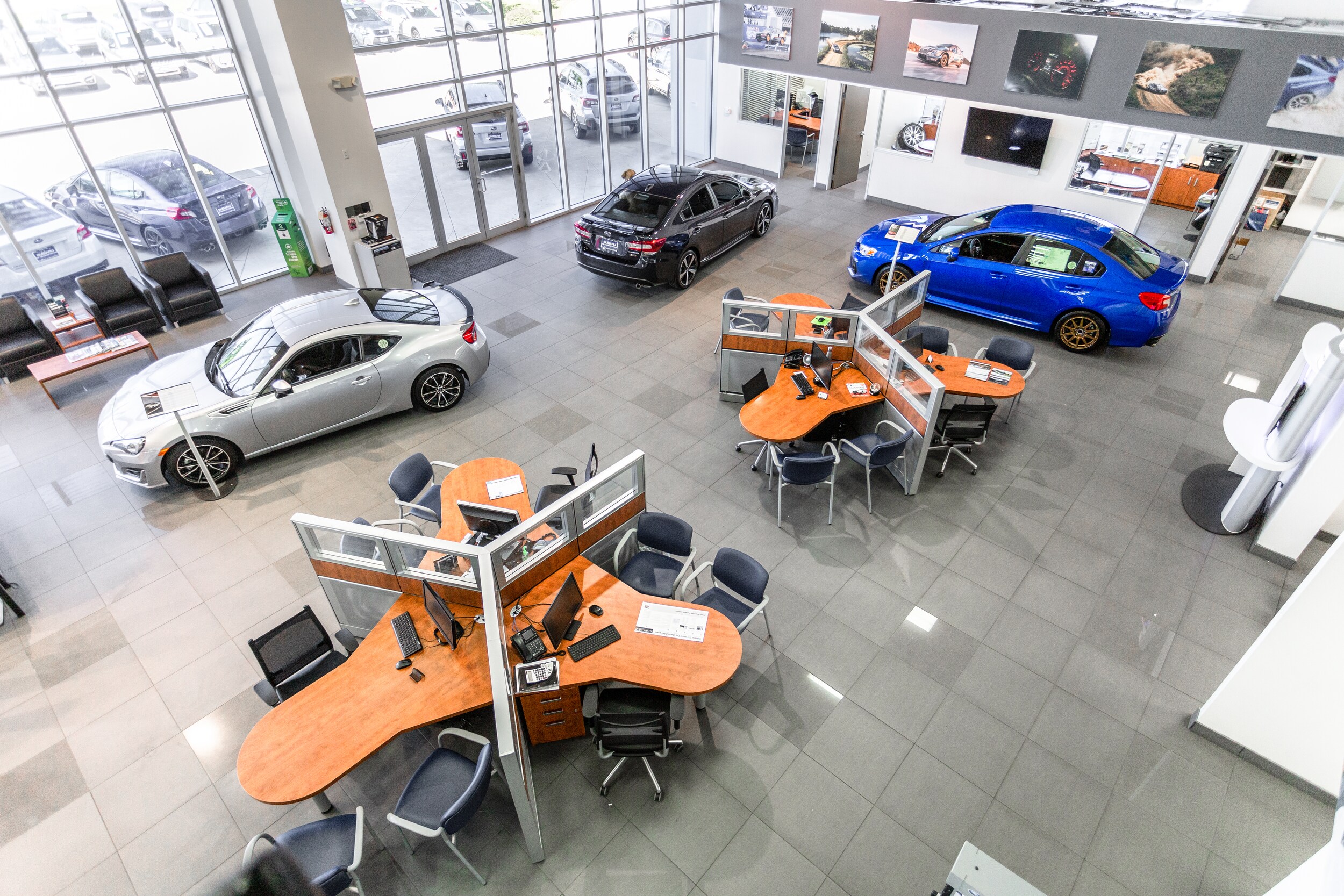 Shop Subaru Parts and Service
The longevity of a Subaru SUV or car near Round Rock isn't a coincidence. Having a team of trained professionals at our service center is essential to ensuring you have the best care possible. You won't want to trust your Subaru Crosstrek with anyone who isn't educated in the all-wheel-drive systems that Subaru has created. Being sure that your car is getting the highest level of care and the right products is essential to the peace of mind you feel when driving around in your vehicle. Our team can give you that peace of mind by offering you access to the best parts and accessories that help your Subaru SUV run in the best shape possible. Whether it's a routine oil change or brake repair, or you're getting more serious work performed, we're here to help ensure that your time and money are well spent.
When you want to learn more about our team and the services we provide, you can reach out to our team or set up a visit to our lot today. We're committed to ensuring your total satisfaction, and we want you to be in control of your experience here at our Subaru dealership. Subaru of Georgetown parts and service are just a short trip outside of the Austin city limits!