See How the Subaru Forester Trounces the Competition at Subaru of Georgetown
Subaru of Georgetown welcomes Texas drivers to our dealership to see how the new Subaru Forester SUV takes on the competition. Drivers throughout the area need a dependable SUV with a comfortable interior and a stellar drive, so the Subaru Forester can meet the challenge. We invite you to check out how the new Forester and other Subaru SUVs compare to their top competitors at Subaru of Georgetown. Drivers will find us conveniently located less than 40 minutes outside Leander using our quick and easy directions.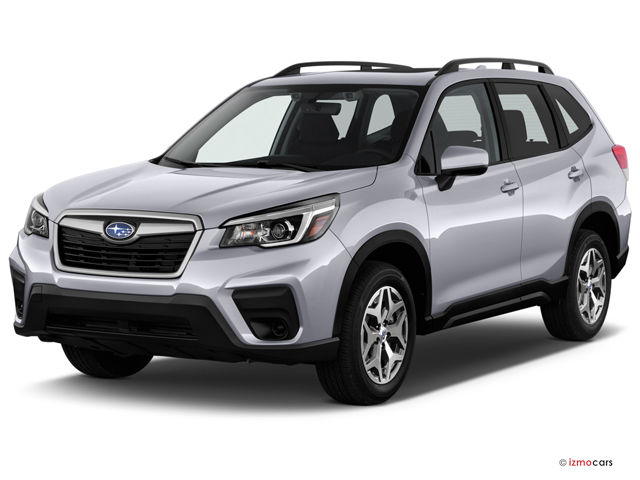 Subaru Forester vs the Competition
Toyota RAV4: Despite Toyota's reputation, the RAV4 falls short in fuel economy, traveling up to 25 mpg in cities like Austin, TX with a fuel tank capacity of 14.5 gallons. The Subaru Forester travels an EPA-estimated 26 mpg in the city with a fuel capacity of 16.6 gallons.
Honda CR-V: A key difference between the Forester and CR-V comes from their interior space, with the Forester offering more head and legroom thanks to a 111.9 cubic feet of passenger volume. The new Honda CR-V offers a passenger volume of 105.9 cubic feet.
Mazda CX-5: As with the CR-V, the Mazda CX-5 luxury crossover falls short in passenger volume, measuring about 103 cubic feet on the inside. Likewise, the CX-5 also begins at a price almost $2,000 more than the Forester.
Volkswagen Tiguan: The Tiguan SUV also offers a more cramped interior seating, with a lower passenger volume than the Mazda CX-5. The powertrain warranty from Volkswagen also falls short, covering the engine components for 48 months/50,000 miles, versus the 60-month/60,000-mile powertrain Warranty from Subaru.
Nissan Rogue: Despite Nissan's reputation of powertrain, the Rogue offers less total horsepower than the Forester and can tow up to 1,102 lbs. The Forester provides a towing capacity of 1,500 lbs., ideal for taking small U-Haul trailers to Cedar Park.