Get Extra Protection for Your Subaru with a Subaru Extended Warranty
Here at Subaru of Georgetown, we want to offer our shoppers a bit of extra protection with their new Subaru from our inventory, through the Subaru Added Security Extended Warranty Program. With this program you can choose different levels of coverage to suit your long-term maintenance needs, then enjoy deductible-free repairs and maintenance when needed to help you save. Let us tell you a bit about what this extended warranty coverage program so you can decide if you would lie to add Subaru Added Security coverage for your new or used Subaru. Visit Subaru of Georgetown today, conveniently located on S IH 35 in Georgetown, TX and just a short drive away from Austin using our speedy directions.
Choose Your Level of Coverage
Our Subartu Added Security warranties cover a wide range of parts which might either not go protected by normal warranty coverage or may break down after the original Subaru warranties expire. Drivers can select Classic or Gold Plus coverage, depending on their needs, with both offering a wide range of important services your new or used Subaru may need. In fact, while other Subaru warranties may cap after a certain umber of miles, you can choose different levels of coverage and provide affordable service for up to 120,000 miles, effectively, covering your Subaru for life!
Maintain with Ease
Our extended warranties also include the Anytime Maintenance Program. Along with your owner's manual, you will find a detailed service schedule breaking down when your Subaru comes due for specific maintenance and replacement part needs. The Anytime Maintenance Program allows you to schedule an appointment when you need one to ensure your most critical service needs get met. This plan allows you to stay on top of any maintenance project, great and small, at a rate that keeps costs as low as possible.
Benefits of Subaru Added Security Protection
When you utilize Subaru Added Security Protection for your car, you enjoy comprehensive protection for as long as you need. Other benefits include:
Low Deductible: If the repair or maintenance you need comes covered by these warranties, then you could potentially pay nothing out-of-pocket, save for parts or labor. This low deductible helps make long-term service advantageous.
Transferrable Coverage: Should you choose to sell, trade, or give your Subaru to a new owner, the benefits of Subaru Added Security will transfer to the new deed.
Towing/Rental Coverage: In need of emergency service or overnight repairs? Towing and service loaners come covered, so your schedule remains uninterrupted. Added Security coverage also includes reimbursement for hotels, in the case of long-distance expenses.
Contact Us
* Indicates a required field
Learn More About Extended Warranties
What Are Subaru Extended Warranties?
Subaru understands that drivers need a vehicle that they can count on. With the Added Security program, you can gain access to the unique confidence that an extended warranty provides. Added Security will cover certain parts that fail to perform as originally intended, which is something that you're likely to appreciate.

Even items like wear and tear, consequential damage, struts and CV joints that are often excluded by other plans are covered by Subaru Added Security. These plans can cover components up to 100,000 miles and even 120,000 miles depending on the option that you select.
Choose the Plan That's Right for You
Is a Subaru Extended Warranty Right for You?
Subaru offers drivers two unique Added Security plans for new vehicles. These plans are:
Even if you already own your vehicle you can still benefit from Subaru Added Security:
Thanks to these plans, you can get the ideal services for your lifestyle and driving needs. Our team will be happy to discuss which plan may be right for you, that way you don't get more or less than you need.
Get the Details
Benefits of an Extended Warranty
Benefit from Subaru Added Security
Are you ready to get behind the wheel of your next Subaru car or SUV? Once you visit our dealership, you'll be able to benefit from a healthy selection of new Subaru models.

Additionally, you can opt for an extended service plan for your Subaru vehicle, that way you can keep moving forward in a reliable vehicle for miles to come all while enjoying great benefits such as:
Limited or no deductible options

Transferable coverage
Towing, rental and trip disruption reimbursement

Contact Us
Start Your Deal Online Today
Once you decide on proper coverage for your new Subaru, you can begin the financing process online before you come in for a test drive. Shoppers in Texas can take advantage of the Subaru Trade-Up Program and get a guaranteed appraisal for their old car, so you can start financing a new Subaru at a comfortable beginning point. Once you finish, you may fill out our finance application to receive pre-approval for an auto loan or lease. The application helps our finance center assess your current employment and credit standing to determine which types of loan and lease deals might fit you best.
Get the Benefits of Added Security Today
If you would like to know more about extended warranty coverage through the Subaru Added Security Program, contact our sales team today where you can also schedule a test drive. We invite you to test drive a new Subaru today, visit us at Subaru of Georgetown, and take advantage of Subaru extended warranty coverage. We look forward to hearing from you!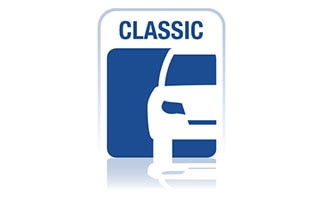 Classic: Major Component Coverage
The Classic Plan includes:
Engine
Transmission
Drive-train
Suspension
Steering
Brakes
Electrical
Cooling
Fuel Systems
Air conditioning
Towing and rental car benefits for covered repairs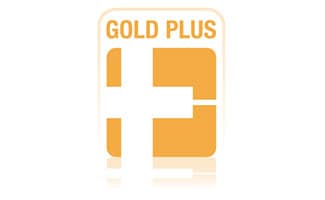 Gold Plus: The Gold Standard of Coverage
Gold Plus plans include all Classic plan coverage plus hundreds of additional parts and components.
The Gold Plus Plan also includes:
Trip interruption reimbursement for lodging and meals when a breakdown interrupts your out-of-town travel (up to $500 if repair is over 50 miles from home).
24-hour emergency roadside assistance
$100 allowance for "Sign & Drive"dispatched towing
Jump-start
Tire change
Gasoline delivery
Locksmith service
Computerized trip routing
Dealer locator service and travel assistance
High tech components, such as navigation systems HomeLink, DVD players and stereo components.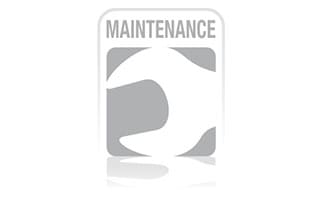 Used Car Maintenance Plans
​The Subaru Anytime Maintenance Plans include:
The flexibility of 2 years or 24,000 mile plans that are renewable – for the length of your ownership!
Synthetic oil or regular oil – whichever is recommended in your Warranty Maintenance Booklet.
Roadside Assistance – whether a tow is needed, or a lock-out, roadside assistance is available to help you 24/7.
The confidence that no one is better equipped to maintain your Subaru with quality parts and service than your Subaru dealer.