The 2022 Subaru Love Promise Community Commitment Award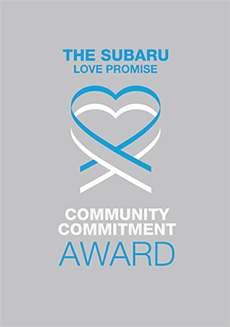 We've been nationally recognized for our dedication to our community and the Subaru Love Promise.
We're honored to receive the 2022 Subaru Love Promise Community Commitment Award. This award nationally recognizes Subaru retailers who are making the world a better place while demonstrating an outstanding commitment to supporting passions and causes in local communities. These efforts are focused in important areas such as the environment, community, health, education, and pets.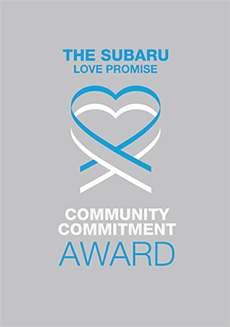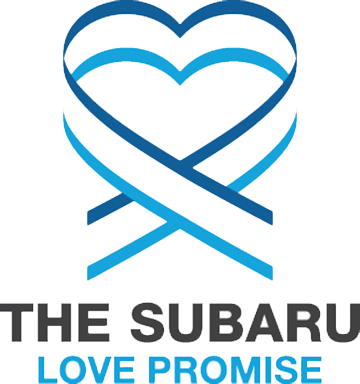 What is the Subaru Love Promise?
Subaru and our retailers believe in making the world a better place and the Subaru Love Promise is our vision of respecting all people. This is our commitment to show love and respect to our customers and to work to make a positive impact in the world.
How is Subaru of Georgetown dedicated locally to the Love Promise?
Subaru of Georgetown is committed to the Subaru Love Promise by getting involved with our community in everyway that we can. Subaru of Georgetown works with local schools, hospitals, rescue centers and charities to try and make a difference in our community.
Dell Childrens Hospital Circle of Friends
Love Promise Stories from Subaru of Georgetown
Subaru and Subaru of Georgetown believe in making a positive impact on the communities in which we live and work. We uphold that belief through our Love Promise Community Commitment. Every month, we select inspiring stories from customers and partners from around our area who strive to support our collective commitment and feature them here
From Zero to Three Subarus - Donna C
In Feb 2021 we had never owned a Subaru. My son and daughter showed up at Subaru of Georgetown and met Spencer and truly...the rest is history! Outback purchased the same day, Forester the next day, and a Crosstrek two months later! Six months after my son rolled his Outback down a canyon in Utah AND SURVIVED! Needless to say we became Subaru lovers and believers!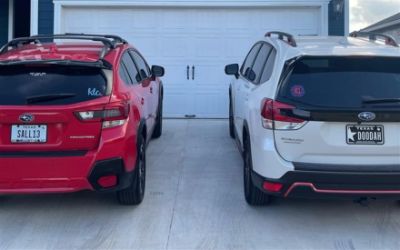 ---
Austin Wildlife Rescue - Hayley H
Austin Wildlife Rescue is so honored to be part of the Share the Love program! This year we have seen a significant increase in the number of orphaned and injured wild animals dropped off at our intake center. For the first time, we are on-track to care for over 10,000 animals from Austin and the surrounding counties. The generous funds from the Share the Love event (totaling $40,016!) helped us keep up with this unexpected increase. More animals, means more formula, food, and medical care and supplies. It also means more caging to accommodate these animals. We nearly ran out of cages this year and were able to purchase more because of Subaru. These cages are not cheap and as the cost of supplies and materials continues to increase, so does the price of each one. Thank you to everyone at Subaru of Georgetown for helping us care for so many wild animals this year!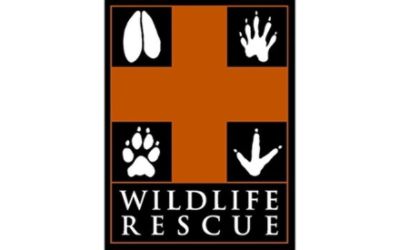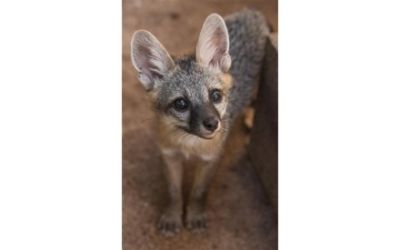 ---
Underdog Finds Forever Home - Shawn G
Courage lives up to his name. A true Underdog, he came to the Georgetown Animal Shelter from a home with neglectful living conditions and into a crowded shelter. Plus, as an American Bulldog mix, he falls into the general category of animals that are harder to adopt out. Once at the shelter, Courage overcame his initial shyness and flourished, but for six long weeks, visitors overlooked him amongst the noisier or maybe the fluffier dogs. Finally, after being featured during the Subaru Loves Pets event, Courage found his forever home. He wished us well and trotted off with his new family with barely a second glance. The animals at the shelter had a terrific month, thanks to Subaru of Georgetown featuring dogs and cats throughout the month and promoting adoption. 59 companion animals found their forever homes in October, bringing our total number of adoptions so far this year to 514. Thank you to Subaru of Georgetown for making a difference in the lives of homeless animals! We're so grateful for everything they do to make our community a better place.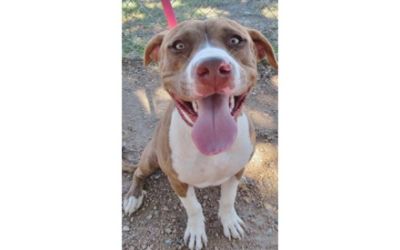 ---
Hope Alliance - Subaru Loves to Help - Rick D
Through our Love Promise, a commitment to support our local communities, Subaru of Georgetown is proud to partner with Hope Alliance Women's Shelter by delivering water-resistant blankets and warm socks to help those in need this winter season. More than 500,000 Americans experience homelessness each night. Last November, as part of Subaru Loves to Help, Subaru of America and Subaru of Georgetown donated 50,000 warm blankets to local homeless shelters across the country. This November, we are doing it again, bringing our donation total to 100,000 blankets donated. And in addition to more blankets, we will also be donating 50,000 pairs of socks, all to help those in need. Showing warmth and compassion for those who find themselves without a roof over their heads this season is just one of the ways Subaru of Georgetown is doing even more to make a difference.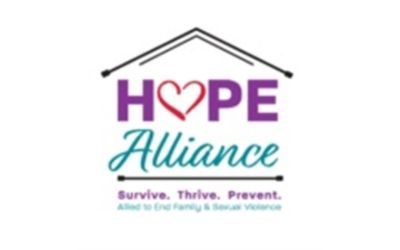 ---
Thank You for Supporting Make-A-Wish - Shelby G
Thank you so much to Subaru of Georgetown for your incredible support during the Share the Love campaign. During a tremendously challenging year for our community and our wish kids, your support gave our children a wellspring of strength to keep fighting for better and brighter days ahead. - Shelby Gill, Chief Development Officer, Make-A-Wish Central and South Texas. More About Subaru and Make-A-Wish: After 13 years, Subaru of America Inc. and its participating retailers will have donated more than $200 million to select charities through its annual Subaru Share the Love Event. Since 2011, Make-A-Wish has received more than $23 million of those funds, a generous sum that has enabled us to grant more than 2,500 wishes.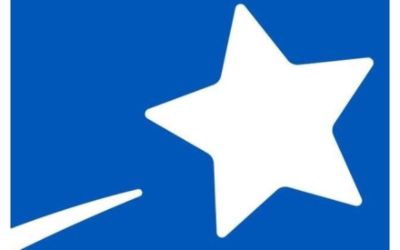 ---
Ruby Finds Furever Love - Gtown Animal Shelter - Shawn G
We know that Subaru of Georgetown works to make our community a better place, in part by supporting local nonprofits. In October 2020, we saw that commitment at a more personal level when Subaru of Georgetown selected the Georgetown Animal Shelter as its partner for Subaru Loves Pets. In addition to donating $100 for each animal adopted during the month, Subaru of Georgetown featured our dogs and cats that were looking for new families. The most poignant story from among the featured pets was Ruby. Ruby came to the Georgetown Animal Shelter in August after being saved from carbon monoxide poisoning and resuscitated by emergency responders. Happily, her neglectful owner agreed to surrender Ruby in her best interest. Staff evaluated her general health, updated her vaccinations, gave her a behavior assessment test, and put her up for adoption…where she sat for almost three months, watching other dogs come and go. Ruby was harder to adopt out because she was very reactive to other animals, plus she had heartworms. Finally, after months of promoting her and shortly after she was featured by Subaru of Georgetown, Ruby's perfect person noticed her and came to adopt her. We were thrilled, needless to say, and so was Ruby and her new human. Thank you, Subaru of Georgetown, for featuring homeless animals like Ruby and increasing their visibility among potential adopters. We deeply appreciate your partnership.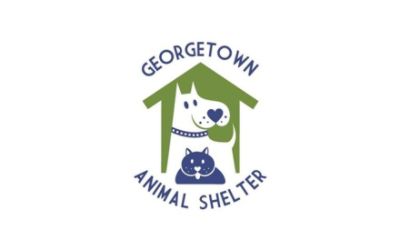 ---
Hope Alliance Donation - Rick D
As part of the Subaru Loves to Help initiative, Subaru of Georgetown donated blankets to the Hope Alliance organization. Pictured here is Jasmine, who was on hand to accept the donation. Hope Alliance's mission is "To assist those whose lives have been affected by family and sexual violence by providing safety, services and developing partnerships that lead to hope, healing, and prevention." We hope our donation gives them the opportunity to provide extra comfort to those in need.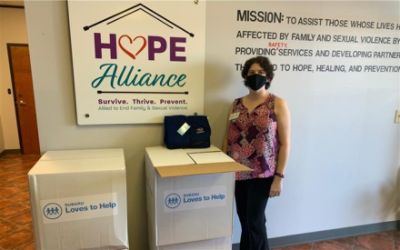 ---
Tito The Tortoise Visit! - Tito T
Tito the Tortoise came to help kick off the Share The Love Program at Subaru of Georgetown this year! Hayley, Executive Director for Austin Wildlife Rescue, stopped by in November with Tito to visit staff and customers and teach them about what Austin Wildlife Rescue does for our communities' animals in need. Austin Wildlife Rescue has helped more than 8,000 orphaned, injured, and sick animals in 2020 so far. Their programs are 100% donation driven, so we hope you will share in supporting this great community program. Subaru of Georgetown hopes to also surpass last year's donation of $47,967 from the Share The Love event!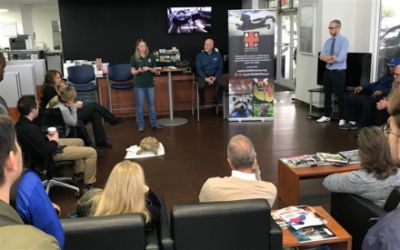 ---
Georgetown Animal Shelter + Subaru of Georgetown - Chris B
Subaru of Georgetown is committed to helping keep animals healthy and safe, and that's why the month of October is so special to us. Throughout this month, we are taking in any donations for pet supplies here at Subaru of Georgetown. Whether you want to drop off food, toys, or cleaning supplies, we will take and disperse it to our local partners to help animals in need. This October, Subaru of Georgetown also going the extra mile and donating $100 each day to aid in the adoption of a pet from Georgetown Animal Shelter! We hope you will join us in donating to the Subaru Loves Pets initiative or by adopting a pet in need of a good home!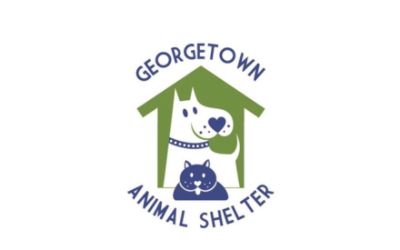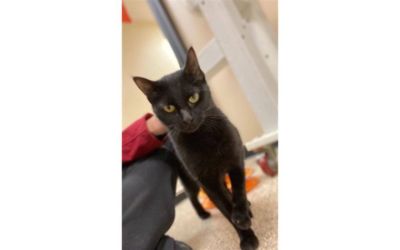 ---
Subaru of Georgetown Helps Keep Austin Wild - Chris B
We are excited to share our donations to Austin Wildlife Rescue (AWR) through the Share The Love program were used to purchase an x-ray machine for their new wildlife rehabilitation center in Bastrop County. Austin Wildlife Resuce says "We would not have been able to secure this piece of equipment for a few more years if it were not for the great people at Subaru and all of you that bought a Subaru and chose AWR to receive the funds." Subaru of Georgetown is excited to share that Austin Wildlife Rescue will be part of the 2020 Share The Love program with our dealership!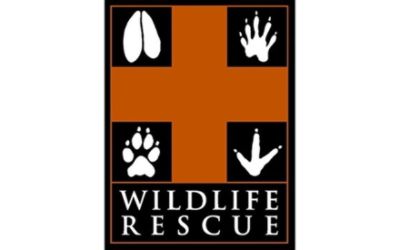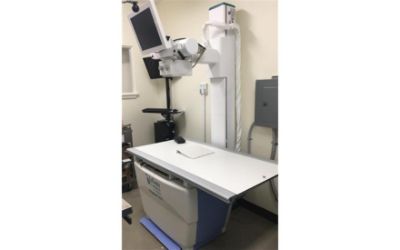 ---